THE OWN IT EMERGENCE
Maximize your energy levels. Realize your full potential.
As a high performer, we know you need to access your full potential and always feel alive. To experience sustained high levels of energy, we help people tap into their full potential and eliminate all their barriers to performance. This includes helping you learn new techniques that allow you to move through stress faster.
The OWN IT Emergence Program is a personalized coaching service that helps high performers gain more energy with a custom high-performance blueprint. We use our 8 Controllables framework and the OWN IT Coaching philosophy to help our clients understand what they can control, how they can improve, and why doing so will lead them toward success.
01.
90 Minute Intake Session
We agree that an essential step in achieving your desired wellness is identifying your struggles. This intake session helps clarify this; then, we'll move forward based on our 8 Controllables for success!
02.
60 min Inner Energy Session
We can help our clients achieve their goals by ensuring that they have the right mindset, support and removing any blocks in place that could hold them back.
03.
90 Minute Blueprint Session
With so many obstacles in the way, it's crucial to have a plan for success. Reviewing all of your testing results and understanding how they can help you reach personal milestones will clarify what needs attention next.
What You'll Focus On
Personalize: Decoding your body with HRV, Testing and 8 Controllables
Plan: Individualize your journey with strategy
Perform: From routine to rhythm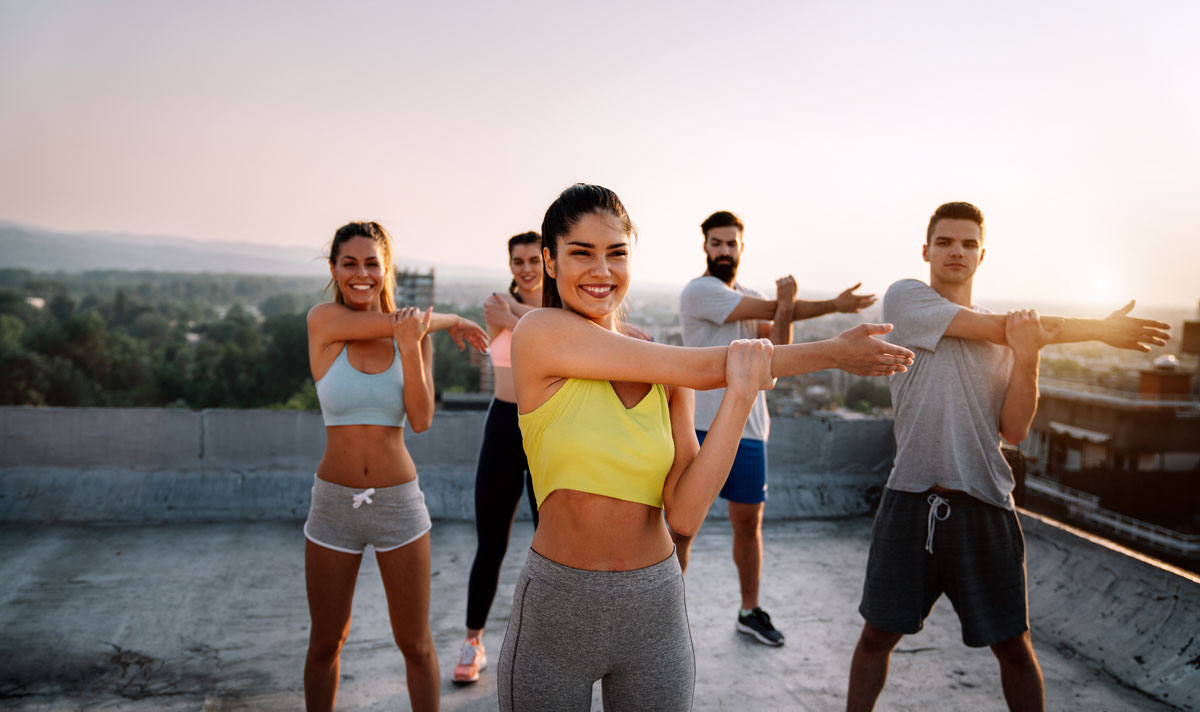 OUR TESTING
We've all heard the saying, "You're as old as your cells." Well, we now have a way to find out. Our deep dive testing system is an in-depth look at how healthy and strong those cells are. The genetic structure of your body and nutritional status gives us data to create a custom plan.
By examining your unique genetic structure, you can get a full breakdown of what diet, training, and lifestyle will work best for you. This performance-driven DNA test will assess:
Optimal sleep routines that work best for you
Immune response strength and weaknesses
Functional interactions and processes within the body for energy production
Your vitamin deficiencies, allergies, and intracellular nutritional deficiencies 
Your natural tendency towards endurance, strength, pain tolerance, and more
An understanding of your biological age and if you are aging faster than you should be
Once you graduate from the Emergence Program, you have the option to move into the next 6- or 12-month OWN IT Coaching engagement where our Inner and Outer Energy teams will provide you with accountability & structure to help you fully OWN your #different.
Outer Energy
Accelerated performance improvement.
As a population we have never been less "well" in the history of our existence, and we are continually given solutions treating us all the same.  You are different.  We all are. That is why we go through the initial 5 Week Outer Energy Emergence Program before entering into this phase of the journey.  Through this program we continue bimonthly retesting to ensure we continue your personalized-plan-perform journey.
How It Works
Coaching is a process of evaluation, goal-setting and self-development. By integrating the sciences of functional medicine, performance psychology and kinesiology; the Own It process allows you to experience an intentionally personalized level of sustained habit change, where you will experience accelerated energy balance so you can own your life. 
What you'll focus on
STRUCTURE AND ACCOUNTABILITY
PERFORMANCE AND PRODUCTIVITY
STRESS RESILIENCE AND CAPACITY
PURPOSEFUL RECOVERY
ACTIONABLE RESTESTING
Inner Energy
Unlock the potential for an extraordinary life.
As the world around us becomes more stressful and less stable, we need to adapt in order for our lives to not be unmanageable. Finding time for ourselves is an important step towards living a fulfilling high-performance lifestyle that will allow you to take on responsibilities with ease!
How It Works
With our Inner Energy Program, you'll be able to redefine and identify your key stressors so that burnout can be avoided.
Our Inner Energy assessments will help you understand all aspects of your life at a deeper level so that we can provide personalized insights about health, relationships and your work environment. They allow us to always ensure our clients reach their full potential by combining these three critical components into one comprehensive evaluation and a plan around the 8 Controllables.
You are the architect of your own life. We will help you to define what makes it meaningful and how we can work together so that each day becomes an enriching experience, full of growth opportunities, and results in a life you love. Be able to sleep better at night, knowing you're in control of your life and not controlled by the world around you!
What you'll focus on
DISCOVERING INNER CRITIC
MINDSET BLOCKS
8 CONTROLLABLE HABITS
TRANSFORMATION & ALIGNMENT
YOUR OWN IT CODE