Health transformation for high-achievers
Emerge an even better version of yourself.
Take control of your health and maximize your performance with a personalized group coaching program designed specifically for high-achieving business owners and leaders.
There's no denying your capacity for greatness...
Imagine Your Potential if You Stopped Settling for Anything Less Than Health Abundance.
In the Emergence program, you'll learn to do just that, taking ownership of your health with holistic training, experiential learning, and transformative accountability. It's all delivered in a group coaching environment over the course of three months.
Join a Group of High-Achieving Business Owners and Leaders Who Are Done With Average Health.
How does the program work?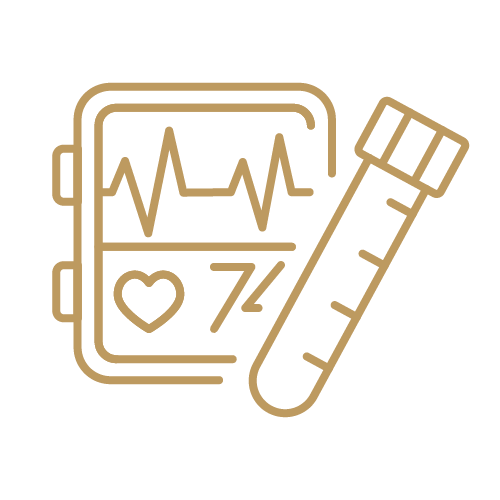 Start collecting initial data.
You'll receive your welcome materials, including your DNA test shipping confirmation and discounted purchase links for a biometric wearable of your choice that integrates with our Coach "In-Your-Pocket".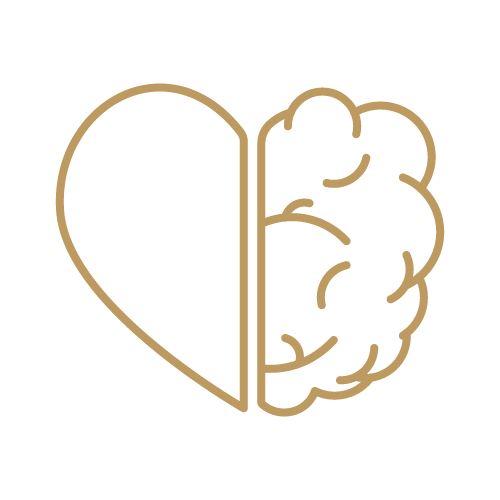 Learn to make your health a habit.
Over six training sessions, you'll learn how your body keeps the score with heart rate variability. You'll use that data to move into health abundance by adjusting your physical health and mindset performance protocols.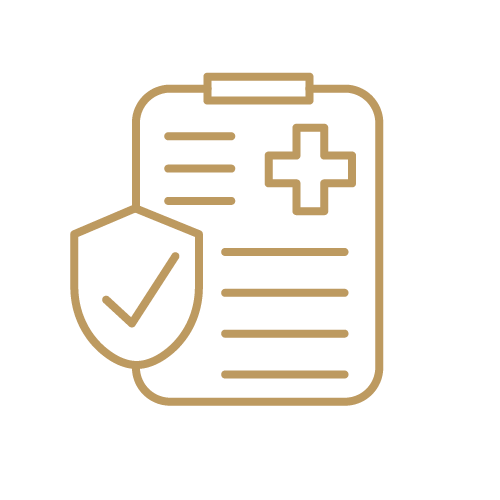 Review progress with your coach.
In a one-on-one-setting, we'll debrief you on your testing results and your Personalized Health Blueprint. We'll share what we discovered through your tests and training sessions and provide clear next steps.
Making your health a habit doesn't need to be complex
Led by Justin, the Best in the Industry at Making Performance Simple & Systematic.
From a young age Justin Roethlingshoefer has always been self-motivated to improve, developing the discipline and work ethic necessary to excel. At 13 years old his father said "son, talent will get you noticed but consistency will get you paid" and that set up his quest of founding Own It.
Over the last 20+ years Justin has worked with Stanley Cup Champions, NHL MVPs, Super Bowl Champions, Olympians, 8, 9, and 10 figure entrepreneurs and fortune 500 companies. After completing his MS in Sport Performance and Human Biology, Justin sought out post graduate work in functional medicine. He has worked as a Performance Director in the NHL & NCAA, and founded a private camp for professional hockey players focusing on healing them from the inside out. He is an Amazon best selling author for his books: Intent, Blueprint, and the Own It Manual. They focused on peak performance, human optimization, and applying data and testing to create personalized blueprints.
Justin's knack for making the complex simple is among the best in the performance industry. Nobody takes the latest research on nutrition, training, and recovery, and packages it into digestible, systematic and applicable steps.
Take ownership of your health with holistic training, experiential learning, and transformative accountability delivered in a group coaching environment over the course of three months.
Start Your Transformation
Embark on your journey as we introduce you to Emergence. Dive into HRV and The Eight Controllables while defining your goals.
Movement & Self-Care Mastery
Dive deep into the world of Movement/Exercise and Self-Care. Collaborate with your Health Coach to shape a two-week action plan.
Optimize Sleep & Your Environment
Shift your focus to Sleep and Environment. Fine-tune your habits and create a plan to elevate your sleep quality and surroundings.
Focus on Nutrition & Hydration
Uncover Nutrition and Hydration essentials. Learn the basics of a balanced diet and hydration practices, then create an action plan.
Build Resiliency & Immunity
Explore Mindset and Immune Function. Develop mental resilience and empower your immune system with a custom plan.
Reflect, Reset, & Plan for Success
As you reach the program's end, reflect on your journey, acknowledge achievements, and pinpoint what's needed for ongoing success.
Private 1:1 Session With Your Health Coach
The program concludes with a private 1:1 session with your Health Coach where we will: set goals based on your Emergence experience, debrief testing results, co-create your personal blueprint, and finalize an action plan to integrate sustainable habits into your daily life.
Founder, The Aviation Collective
"I came into OWN IT with hormones out of whack, sleep deprivation layering even more stress on—and no idea how to go about solving my problems. Your program guided me through better self-care, informed holistic decisions about my health, and a system for regaining agency over my general wellbeing."
The best place for high-achievers ready to level up their health, their performance, and their life
What's Included in Emergence?
12-Week Intensive Coaching Program
Experience a transformative journey over 12 weeks, guided by top-notch health and mindset experts. Our comprehensive program is designed to take you step by step through every aspect of health optimization and peak performance.
Unlimited Coach "In-Your-Pocket" Access
Imagine having a dedicated coach at your fingertips whenever you need guidance, motivation, or support. Our unique "In-Your-Pocket" coaching ensures that you have instant access to expert advice, right when you need it, to keep you on track towards your goals.
Coach Auditing of Biometric Data
Harness the power of cutting-edge technology. Our coaches will closely analyze the biometric data tracked by your wearable device. This personalized feedback will help fine-tune your health plan, making it uniquely tailored to your needs and goals.
Customized 8 Controllable Plan
We don't believe in one-size-fits-all solutions. Your program will include a personalized "8 Controllable Plan" that addresses the specific areas of your life that require improvement. You'll gain actionable insights and strategies to make lasting changes.
DNA & Epigenetic Test for Personalized Insights
Unlock the secrets hidden within your DNA and epigenetics. Our comprehensive genetic testing will provide you with invaluable insights into your unique genetic makeup, helping you make informed decisions about your health and lifestyle.
Personalized Health Blueprint With Debrief Call
Receive a detailed Personalized Health Blueprint based on your test results and progress. During a one-on-one debrief call, our experts will walk you through the blueprint, explaining the findings and offering guidance on how to maximize your health potential.
3 Month Workout Program, Designed by Justin
Supercharge your fitness journey with a three-month workout plan created by OWN IT's founder, Justin Roethlingshoefer. Tailored to your needs and goals, this plan will help you build strength, stamina, and resilience.
Discounted Offers From All OI Partners
As a valued member of the Emergence program, you'll gain exclusive access to discounted offers from our network of trusted partners. These deals cover a wide range of health and wellness products and services, further enhancing your path to success.
Bi-weekly Live Access to Justin on Laser Coaching Calls
Join bi-weekly live coaching calls hosted by Justin himself. Get your burning questions answered, receive personalized coaching, and connect with a community of like-minded individuals on the same transformative journey.
All This For Only $899
$599 A Month!
Prefer to speak with a member of our team?