Add 10-50K to Your Bottom Line… at Zero Cost to You.
And Add the "OWN IT Advantage" to Your Next Event & Change the Lives of Your Attendees
We Give a Keynote, Valued at $15,000
We Provide Attendees With Personalized Biometric Testing
1-On-1 Private Debrief With an Own It Coach to Create Their Personalized Blueprint
From 1-on-1 Private Coaching to influencing hundreds from the speaking stage, I've spent my 15+ year career helping others maximize their health and performance. Here's a short list of what I've done in my career.
Founder of OWN IT Coaching
Author of 3 books (Amazon bestsellers)
Speaker at 50+ events (including the TEDx stage)
Hosted life-changing retreats
Presented to dozens of companies on health & wellness
Transformed the lives of thousands of people through the power of coaching
"As humans we adapt and transform to the degree that we are healthy; and will only ever perform to the level that we are constrained. Meaning that if longevity, progress, results or performance is our goal, health has to be the foundation."
What if Your Event Attendees Could Have All of The Benefits of Private Coaching Within Your Event?
If they could leave filled with knowledge from amazing speakers
AND receive life-changing, personalized information on their body and health?
For all of our 1-on-1 clients at OWN IT Coaching, data collection and individualization is a huge part of what we do.
After all, we can't make a truly personalized health plan for anybody without knowing how somebody is wired, literally, at the genetic and cellular level.
Not only are we going to bring that to your event attendees, but we'll do so while adding thousands of dollars to your bottom line.
This is why we created The OWN IT Advantage.
01. We give a keynote
First, you invite us to speak. Normally, our speaking fee is
$15,000. However, as part of this we'll speak completely for free.
02. We Provide Attendees With Personalized Biometric Testing
As a part of the event, attendees will get an opportunity to sign up for personalized testing, including DNA testing, a full-spectrum blood work panel, and more.
Our team will work with you to seamlessly embed this into your event promotion, so that attendees sign up ahead of time which guarantees extra money in your pocket before the event even begins.
At the event, attendees who signed up will meet us at the OWN IT Coaching booth.
Here our OWN IT coaches and medical staff will provide them with various cutting-edge health assessments. The tests themselves will be non-invasive and take only a few minutes.
03. 1-on-1 Private Debrief With an OWN IT Coach
After the event, just as we do for all of our 1-on-1 coaching clients, attendees will get a private debrief with our coaches and medical staff.
Together, they will create a customized blueprint to use the biometric testing results to take action and improve their health.
For someone to buy all of this from us on their own would cost them $7000... which is what we charge our 1-on-1 clients.
Except they'll get everything for over 80% off.
04. We split revenues
From there, it's simple. We deliver your attendees rare, exclusive access to our services…
And we split the revenues with you.
Radically Shift Their Health and Performance
In the weeks after the event, we'll be with them, as coaches to help them use the information. Which, as we know from working with thousands of clients, can change the way they view health and wellness.
Participants will have:
All of this, in turn will leave your attendees with a life-changing experience that will help them execute what you are teaching them with greater outcomes…
Leaving them even more satisfied and thrilled about your event.
And leaving you with an extra $10,000 to $50,000 in your pocket.
Increase Your Event Revenue at Zero Risk to You
We believe in what we do, and that's why we take on all the risk.
We want to dismantle health misinformation and scammy fitness fads by providing access to a system that actually works.
This is not an inexpensive process for us to run. We're providing the testing at coaching basically at cost to us because we believe that it's that powerful.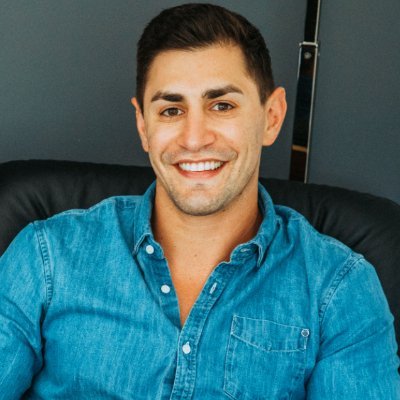 Jesse Eker
CMO, Tony Robbins
"Performance is not what you do but who you are. The OI coaches are able to cut through all the B.S. and get right to the core by designing a lifestyle that is custom-tailored to my body's particular needs. I'm happier, healthier, and more energetic than ever!"
René Banglesdorf
CEO, The Aviation Collective
"I came into OWN IT with hormones out of whack, sleep deprivation layering even more stress on—and no idea how to go about solving my problems. Your program guided me through better self-care, informed holistic decisions about my health, and a system for regaining agency over my general wellbeing."
Sharran Srivatsaa
CEO, Srilo Capital
"The OI team has taught me to run my body like I run my business. Their extremely clear system around data driven energy & comprehensive testing has helped me understand how to control my health KPI's to get extraordinary results every day."
Kyle Jones
Founder, iCRYO
"The OWN IT coaching platform has to be one of the most powerful tools I've come across in the proactive health space. I was thoroughly impressed with the options to choose from when it came to group calls, 1-on-1 time with your coach, and 24/7 biometric monitoring that allowed your coach to get granular when speaking to you about your day to day health metric. OWN IT is truly is different than anything I've ever seen. I highly recommend this platform, and I see it being the wave of the future!"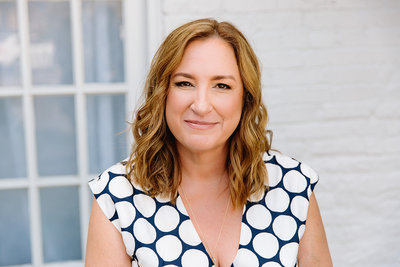 Amy Wine
Founder, Amy Wine Co.
"For 2 decades, I've tried to find experts in the physical health space. I felt like it was a lost cause until I met OWN IT. Their holistic system combined with comprehensive testing has completely changed my life. Within the first 6 months I have lost 35 pounds, and I'm just getting started. They have guided me on what foods to eat, what supplements to take, what physical fitness plan I should follow; and it is all done in a way that's not overwhelming, meeting me exactly where I am!'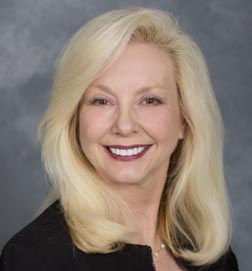 Tammy Myers
Founder & CEO, Mrs. Myers Foundation
OWN IT & their coaches have guided me through the growth process of self awareness and "showing up" as my best self. Since working with my Mindset Performance Coach, how I show up as a leader has helped move my team toward our mission of helping more children and families. Our business has scaled considerably due to this process of "action versus reaction". My team has seen the difference in me and so has my family.
From a young age Justin Roethlingshoefer has always been self-motivated to improve, developing the discipline and work ethic necessary to excel. At 13 years old his father said "son, talent will get you noticed but consistency will get you paid" and that set up his quest of founding Own It.
Over the last 20+ years Justin has worked with Stanley Cup Champions, NHL MVPs, Super Bowl Champions, Olympians, 8, 9, and 10 figure entrepreneurs and fortune 500 companies. After completing his MS in Sport Performance and Human Biology, Justin sought out post graduate work in functional medicine. He has worked as a Performance Director in the NHL & NCAA, and founded a private camp for professional hockey players focusing on healing them from the inside out. He is an Amazon best selling author for his books: Intent, Blueprint, and the Own It Manual. They focused on peak performance, human optimization, and applying data and testing to create personalized blueprints.
Justin's knack for making the complex simple is among the best in the performance industry. Nobody takes the latest research on nutrition, training, and recovery, and packages it into digestible, systematic and applicable steps, particular within the Outer Energy team with Own It Coaching.