Friendly Faces
Meet Your Team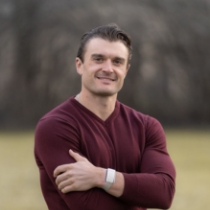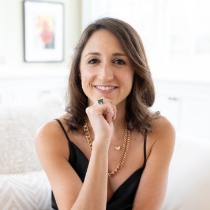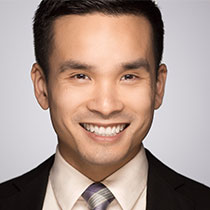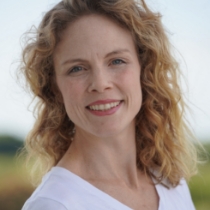 Outer Energy Coach
Shauna
Outer Energy Coach
Pratik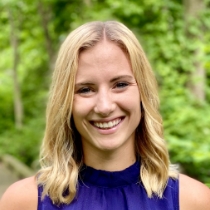 Outer Energy Coach
Amanda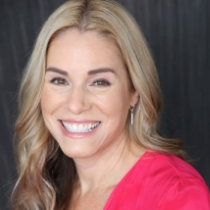 Outer Energy Coach
Brigitte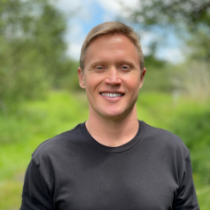 Outer Energy Coach
Andrew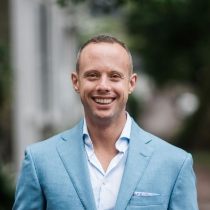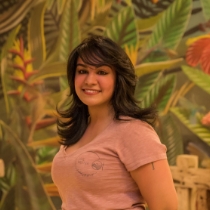 Inner Energy Coach
Palveshey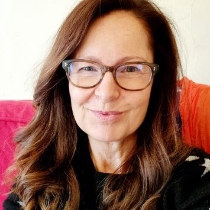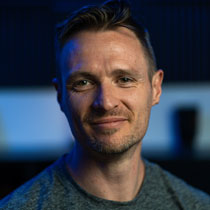 Inner Energy Coach
Justin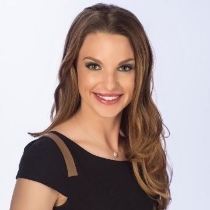 Executive Advisors & Medical Board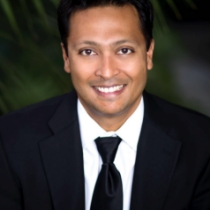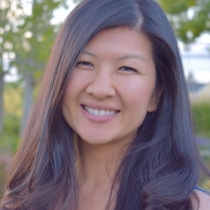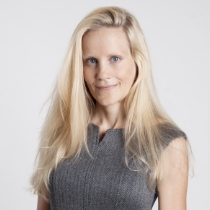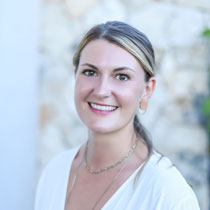 Director of Training & Client Experience
Christie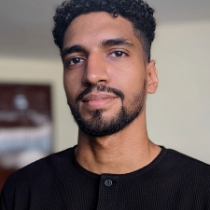 Client Success Manager
Josue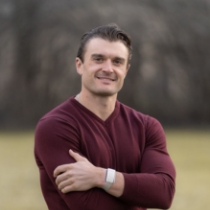 Justin Roethlingshoefer
Founder
From a young age Justin Roethlingshoefer has always been self-motivated to improve, developing the discipline and work ethic necessary to excel. At 13 years old his father said "son, talent will get you noticed but consistency will get you paid" and that set up his quest of founding Own It.
Over the last 20+ years Justin has worked with Stanley Cup Champions, NHL MVPs, Super Bowl Champions, Olympians, 8, 9, and 10 figure entrepreneurs and fortune 500 companies. After completing his MS in Sport Performance and Human Biology, Justin sought out post graduate work in functional medicine. He has worked as a Performance Director in the NHL & NCAA, and founded a private camp for professional hockey players focusing on healing them from the inside out. He is an Amazon best selling author for his books: Intent, Blueprint, and the Own It Manual. They focused on peak performance, human optimization, and applying data and testing to create personalized blueprints.
Justin's knack for making the complex simple is among the best in the performance industry. Nobody takes the latest research on nutrition, training, and recovery, and packages it into digestible, systematic and applicable steps, particular within the Outer Energy team with Own It Coaching.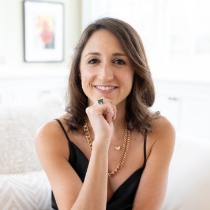 As CEO of Own It Coaching, Alyse Gaulin comes with a wealth of experience after helping grow multi-billion dollar corporations in the retail industry, and most recently as an executive at Christian Louboutin. In her role there, she built teams that consistently over-performed & contributed to significant growth.
After working her way up the corporate structure, she knew in her heart that she was an entrepreneur with a passion to change peoples' lives. She went back to school and invested heavily into her own development and education to become an iPEC and ELI-MP certified coach, with thousands of hours of formal training. It led her to co-founding Own It and driving the development of the Inner Energy team. She is also certified through the International Coaching Federation (ICF).
She has worked with 8, 9, and 10 figure entrepreneurs and has a God-given gift in helping people realize their potential. She possesses a calm leadership style that soothes everybody in the room. Her authenticity is infectious and she epitomizes the importance of building quality relationships with everybody she works with and is an integral part of building the Own It Coaching team.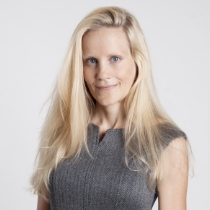 Eve Persak
Medical Advisor
Eve Persak is a Licensed and Registered Dietitian and board Certified Specialist in Sports Dietetics (CSSD) through the Academy of Nutrition and Dietetics (AND) as well as a Certified Nutrition Support Clinician (CNSC) through the American Society of Parenteral and Enteral Nutrition (ASPEN), a distinction held by only 5000 medical professionals worldwide.
Eve's expertise is founded upon pedigree undergraduate and graduate scholarship and 15 years of international career experience in the field of nutrition. In her corporate consultancy, Eve advises well-known, global brands such as Google, Pepsico, Marriott, Barclays Bank, and Singapore Airlines with wellness education and product, service, and program development. Her advice, writing, interviews, and initiatives have been featured in renowned publications such as The New York Times, Michelin Guide, Forbes, Travel & Leisure, Shape, Women's Health, Harper's Bazaar, and Vogue.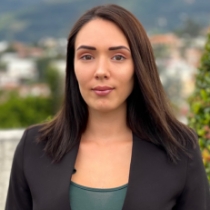 Natasha Sugimoto
Outer Energy Coach
Natasha Sugimoto's passion for health and wellness began with her competitive Bikini Fitness journey. The drive to better understand her own energy drove her to earn her B.S. in Dietetics and Nutrition, is a Registered Dietitian, and has Personal Trainer credentials. Natasha combines her passion for holistic wellness with her analytic background to help her clients make data-driven decisions to improve their quality of life.
She has over 8 years of experience in movement training and performance nutrition. With her background in bodybuilding and clinical in-patient experience, Natasha has helped numerous patients achieve their wellness goals and build sustainable health habits. "Proper nutrition, physical activity, awareness and mindfulness are long-term investments," she likes to say. She believes in the power of information and data to empower her clients to take control of their physical and mental health.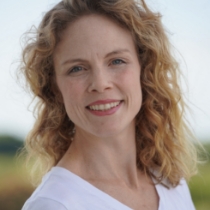 Shauna Hull
Outer Energy Coach
Shauna Hull has her B.S. in Biology and a Masters in Education. She is a certified Pilates instructor and certified in Functional Anatomy and Movement for Injuries. As an educator in the NYC school system for over 11 years, she fostered a true understanding of health and wellness.
Her curiosity, depth of knowledge, and interest in wellness encouraged her to shift her career to  coaching individuals to optimize their living. She has over 12 years of experience of working with clients to help find the best version of themselves. Her approach as a coach is centered on the belief that through an integrated practice taught with encouragement, compassion and from a sense of purpose, individuals can change their behavior to live better and with more energy.  Shauna works with clients to identify barriers along their journey as well as define individual health and lifestyle goals, whether it be to get in shape for specific events, regain movement and strength, or feel their best in day to day life. When working with Shauna, you will find her ability to engage and inspire as an invitation to support behavior change and improve clients' lives. 
Pratik Patel
Outer Energy Coach
Pratik Patel is a Sports Dietitian, Strength and Conditioning Coach, speaker, consultant to sports teams, and 1-on-1 coach to athletes and non-athletes of all ages.  For the past 20 years, he has studied nutrition, fitness, recovery, and the interplay between these and optimal health and performance.  He has spent the past 11 years implementing his knowledge with elite athletes, most recently as an Assistant Coach with the New York Giants as the Director of Performance Nutrition and Assistant Strength and Conditioning Coach in charge of all things nutrition, hydration, supplementation, sleep, and recovery related to optimizing health and performance. During his career Patel has worked with athletes from the NFL, Pro Bowlers, NBA, PGA, and USATF Olympians.
Patel is a Registered Dietitian and board Certified Specialist in Sports Dietetics (CSSD) through the Academy of Nutrition and Dietetics (AND) as well as a Certified Strength and Conditioning Specialist (CSCS) through the National Strength and Conditioning Association (NSCA).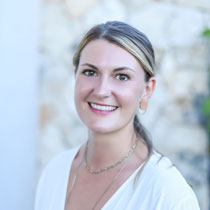 Christie Roethlingshoefer
Director of Training & Curriculum
Christie brings to the Own It coaching team a background in education, coaching, and personal training; with bachelor's degrees in Education, Kinesiology, and personal training specialist certificate. Her experiences in traditional educational settings, sports gyms and online have shaped her holistic (mind, body, soul) approach to wellness, which continues to be a cornerstone in her instruction. 
Her passion for mentoring coaches and clients alike has developed over the past 15 years, and her goal is to see growth in confidence, competence and personalization. Christie has a vast amount of experience working with all ages, early childhood and youth through all stages of adulthood. Her coaching is specialized to adapt with specific age ranges, while increasing engagement and tapping into an individuals' highest potential. She truly believes if you are doing something which makes your heart sing, moves your body and connects you to your community, that is where the magic happens. Her purpose is to guide each individual to meet themselves where they are at, while encouraging reflection to take action to achieve their loftiest goals.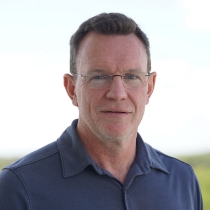 Michael Sweeney
Outer Energy Coach
With over 26 years of business and leadership experience, Mike Sweeney has faced many challenges and gained valuable insights along the way. His most recent professional journey led to becoming a certified professional executive coach (CPC) and a national board-certified health and wellness coach (NBC-HWC). By combining the benefits of both executive and health coaching, Mike is equipped to help growth-minded individuals achieve personal and professional development. His military and entrepreneurial background form the foundation of his leadership, coaching, and business expertise. Mike's career has solidified his belief that servant leadership principles lead to personal success and contributes greatly to the achievements of those around him. 
Focusing upon the success of those entrusted to him, personally and professionally, has shaped the successful trajectory of his career. Most recently, this servant minded leadership focus is what allowed him to found an oil and gas industry corporation and guide its growth from 6 to 170 employees, to a $40 million venture, and sell to a Fortune 500 Company, all in 36 months.  He holds a Bachelor of Science from the U.S. Naval Academy and an MBA from Liberty University. Mike and his wife, Stacy, have been married 28 years and have 8 children!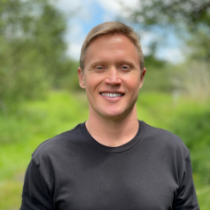 Andrew Winquist
Outer Energy Coach
Andrew Winquist is a Registered Dietitian with a Masters Degree in Nutrition. His journey to helping clients rediscover their health and unlock their potential began over 25 years ago following a life changing diagnosis as a child. In this time, he has worked with children to adults and athletes to cancer patients. In his 1-on-1 coaching he focuses on finding the balance between optimal performance and health by taking an individualized approach and utilizing evidenced-based practice and empathetic counseling.  
Andrew's passion for health and wellness runs deep, when he's not working, he's finding his own balance between spending time with wife and young daughter, training for his next triathlon, surfing, cooking, and keeping up to date with the latest research.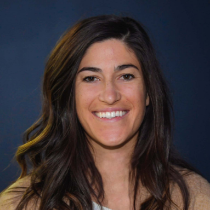 Leah Reitmayer
Outer Energy Coach
Leah Reitmayer is a Registered Dietitian that specializes in sports nutrition. Leah has an undergraduate degree from Missouri State University in Nutrition and Dietetics with minors in Biomedical Science and Chemistry. While at the university she was also a DI Field Hockey player. After Missouri State Leah went on to Louisiana Tech University for her Dietetic Internship, and also received her master's in Nutrition. Leah has worked with military personnel, as well as athletes at IMG Academy in Florida, Auburn University and most recently works in the professional athletes setting in the MLB.
Leah's approach to nutrition is seeing life as a balance. She believes that all foods fit, there are just better choices at better times, not wrong foods at wrong times. Food first is the primary goal, with supplementation being used to substitute what we need extra of. Leah's primary clients are in the athletic population, but has experience working with all types of motivated people.
In Leah's spare time she is an avid athlete, running, swimming, biking, yoga, hiking, anything to give her a little challenge. She is also an owner of a small bakery business; always looking at the balance of life and finding ways to make people smile through food. Additionally, Leah can be found enjoying time with family and friends, especially if that means a camping trip out in the woods.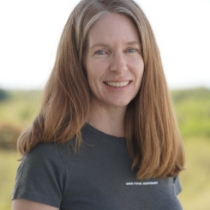 Stacy Sweeney
Outer Energy Coach
Stacy Sweeney's entire professional career has been about helping people reach their potential, first, as a physical therapist, and most recently as a Functional Medicine Certified Health Coach. With a keen interest in brain health and chronic illness, Stacy became an Amen Clinic Certified Brain Coach and a Bredesen Certified Health Coach. She is also a certified Heart Math Mentor, a program that focuses on heart rate variability training to decrease stress and anxiety. Stacy holds Master's Degrees in both Physical Therapy and Exercise & Wellness, with an emphasis on Nutrition.
A busy mom to 8 kids and one grandson, she has experienced first-hand how diet and lifestyle changes can drastically improve performance and health.  Stacy creates an alliance with her clients, offering support and resources, focusing on their strengths to propel them toward their personal health goals.
Stacy has a diverse coaching background from entrepreneurs and professionals to clients struggling with ADD, Autism, debilitating anxiety, and parenting challenges. She and her husband Mike enjoy coaching couples, helping them overcome obstacles to embrace better health together.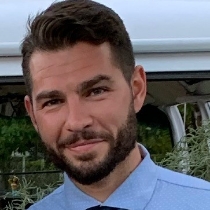 Steven Biamonte
Outer Energy Coach
Steven Biamonte is a Registered Dietitian and Certified personal trainer. With undergraduate degrees in Exercise Science as well as Nutrition and Dietetics, Steven has been guiding clients to their health and wellness goals since 2014. Starting as a personal trainer, Steven's passion for assisting his clients led him to pursue an education in Nutrition, stepping into a career as a Dietitian after completing his Dietetic internship and passing the registration exam in 2018. With experience in the in-patient health care setting, out-patient clinics, and working with clients in the gym, Steven recognizes that nutrition, exercise, mindfulness and self-care are the cornerstones to reaching one's true potential and living life to the fullest. 
The primary focus of Steven's approach is looking at each client as an individual. By recognizing strengths, weaknesses, previous successes and failures and introducing new approaches Steven has helped individuals from all walks of life and backgrounds create better versions of themselves. Steven's passion for learning and knack for doing so quickly allows him to seamlessly integrate the most up-to-date and groundbreaking methods to steer his client's to success. In his free time Steven enjoys watching sports and partaking in fantasy sports, having qualified for the Draftkings World Championship in 2018. Additionally, Steven can usually be found bouncing around the gym between sets, shamelessly jamming out to everything from Taylor Swift to hip-hop to old school rock. When not at the gym or working with clients, Steven finds no greater joy in life than spending time with his beloved friends and family.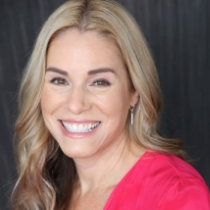 Brigitte Apostolakos
Outer Energy Coach
Brigitte Apostolakos' professional career started in the corporate world as a modeling agent, but her lifelong passion for health and wellness took her down a different path. In 2004 she became a Registered Yoga Teacher. She built a successful yoga business but soon realized that movement was just one piece of the wellness puzzle. Her next venture was becoming a Functional Medicine Certified Health Coach through FMCA and a board-certified NBC-HWC coach.
Her life abruptly changed in an instant in 2020 when her healthy, happy six-year-old unexpectedly suffered a brain aneurysm. Her little girl went through five brain surgeries and had a stroke. Every parent's worst nightmare. Vacillating between wanting to die and needing to fight, Brigitte took a deep dive into her yoga background in breath work, meditation and energy work to help her get through and be the mom she needed to be. She is beyond grateful that her little girl is miraculously recovering and they have their lives back. Out of this trauma a beautiful seed was planted, a gift to learn about the autonomic nervous system and how to hack into it through breath work, meditation and tracking HRV.  Using these tools to help people increase their human potential, recover from trauma and stress, rewiring out of a chronic fight or flight state into a rest and repair state. She works with busy moms, athletes and business professionals helping them achieve transformational change through collaboration, information and data, identifying obstacles, inspiration and accountability. Brigitte will work with you where you are at and bridge the gap to where you were meant to be.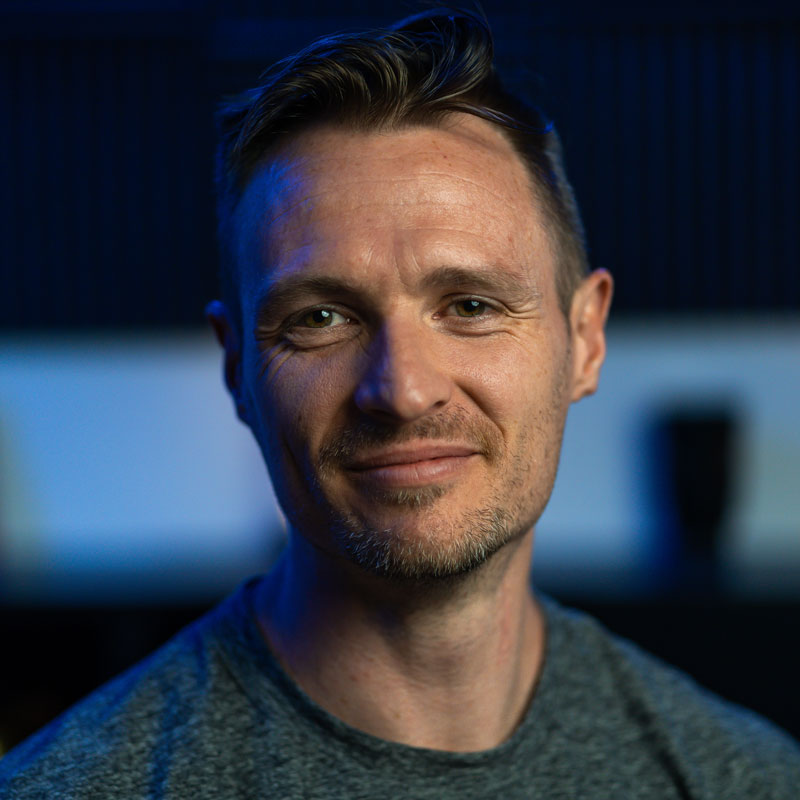 Justin Noppe
Inner Energy Coach
Justin is a Certified Professional Coach through the Institute for Professional Excellence in Coaching. He is also an Associate Certified Coach with the International Coaching Federation. He is an Energetic Leadership Index Master Practitioner, and holds a COR.E Dynamics Specialization in Leadership.. After 15 years in language education and a Masters degree in Applied Linguistics and Language Education, Justin has seen a lot of what works and what doesn't. When people don't test themselves, they fool themselves. How ego gets in the way. How poor sleep could leave your brain trying to fight with one hand tied behind its back.Justin has a vast amount of experience working with clients such as CEO's of public companies, to organizations serving plant medicine retreats, Justin's expertise lies in helping leaders become more stress-adapted by exercising and habitualizing specific mental and emotional muscles. Supporting his clients to have all the strategies and training to truly harmonize with life in a holistic manner..
Justin has been obsessed with what actually moves the needle on performance and how to help people get the results they are striving for.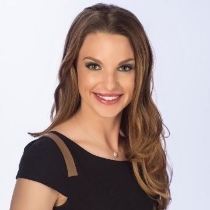 Dayna McCutchin
Outer Energy Coach
Dayna McCutchin is a Private Client Outer Energy and Athletics Coach. She has a B.S. in Nutritional Sciences and Dietetics and a Master's Degree in Nutritional Sciences. She is a registered, licensed dietitian with over 11 years experience working with high school, collegiate and professional athletes. She was most recently the Director of Sports Nutrition within the Big 12 Conference where she grew a Sports Nutrition program from the ground up and integrated it within the Sports Performance model. Dayna has assisted with research in the areas of body positivity among female collegiate athletes and the correlation between the prevalence of eating disorders and their association with athletes who have suffered from concussions within a power five university. She has served in many leadership and development roles within professional organizations including presenting over various topics related to performance nutrition.
As a former collegiate cheerleader, Dayna has always enjoyed supporting athletes while understanding the important role nutrition and overall wellness plays in optimal performance. She has a servant heart and a passion for building relationships with her clients. She enjoys helping others reach their maximal potential through fueling their "why" and recognizing how to connect the dots between goal setting and formulating a sustainable way to achieve them. She is extremely competitive and loves to incorporate that motivation and energy into supporting her clients. When she's not coaching, she loves being outdoors, especially fishing, tennis and golf and spending time with her husband and two children.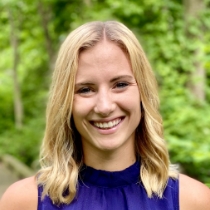 Amanda Stathos
Outer Energy Coach
Amanda is a Registered Dietitian and has a Masters in Nutrition and Dietetics. She has worked professionally and excelled in many areas of health and wellness, including working as a Personal Trainer/Certified Strength and Conditioning Specialist, Athletics Coach, and Nutrition Educator. Amanda's drive to understand the "why" behind nutrition and health is driven from her experience as a published researcher and overall desire to continue learning. Amanda also has an extensive athletic history, including competing as a Division 1 collegiate swimmer, competing as an ultramarathon runner, and being an avid hiker. Combined, Amanda's experiences have helped guide her towards taking a client centered, holistic approach at coaching and educating, as she believes that every individual requires their own unique plan to effectively nourish the body and achieve maximum success.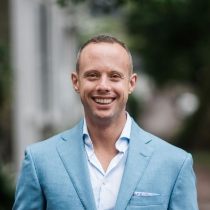 Chris has over 25-years of business and entrepreneurial experience.  He has coached & mentored over 1,000 individuals while growing his first startup into a $125-million business.  Chris began his career at Goldman Sachs as an investment banker and investor, where he led ~$400-million of debt & equity investments in consumer & technology companies.  In 2007, he founded a home security & smart home technology business that became the 5th largest company in an industry with more than 12,000 competitors across the United States.  He has deep leadership experience in marketing, sales, customer experience, and product and achieved industry-leading metrics in growth, retention, and customer lifetime value.  Chris sold his business to a private equity firm in 2020 and has since dedicated his vocational time to coaching and building his next company.  He is passionate about the power of human potential and helping clients achieve their dreams by shifting mindset and overcoming the inner obstacles that stand in the way.  Chris's mission-driven approach focuses on helping leaders from all walks of life increase awareness & consciousness in order to maximize their impact in the world.
Chris graduated from Philips Exeter Academy and has a bachelors degree in business administration from Georgetown University with a double major in finance & accounting.  He was recognized as a Top 20 Small & Medium Business CEO by Glassdoor and was a finalist for the EY Entrepreneur of the Year award.  Chris and his husband split their time between their home in Washington DC and their 250-year old historic farm in southern Virginia.  Outside of work, Chris has been an avid mountain climber, world traveler, and outdoor enthusiast.
Chris is a Certified Professional Coach and a Core Energy Leadership Master Practitioner.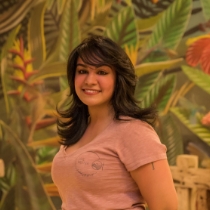 Palveshey Tariq
Inner Energy Coach
Quantum physicist turned consciousness coach, Palveshey helps the greatest leaders from all walks of life, cultivate joy and fulfillment from within while balancing their external worlds by helping them rewrite their stories. Palveshey Tariq recently transitioned her career path to energy coaching. Most recently Palveshey taught mindfulness to preschoolers in South End, Boston until she decided to shift her focus to adults. Previously, Palveshey served as an AI Researcher at the Massachusetts Institute of Technology. Prior to this she served as a lecturer at the University of Florida's World Bank Program and an adjunct lecturer at Harvard University. Palveshey has an exemplary academic background ranging from graduate studies in finance from Harvard to post graduate studies in Quantum Physics. She has taught subjects from blockchain technology to block universe theory. After an extraordinary journey of her own, Palveshey has now geared her mission towards helping to spread consciousness and self-awareness.
While Palveshey has received many accolades, and built a heroic resume, ultimately the biggest challenge she has faced in her adult life is realizing just a couple of years ago that she was nonetheless depressed, addicted to drugs, and unable to face severe trauma from her past. Now, Palveshey is on a mission to help others do what she has done:  Take their current pain, suffering, and limitation, and convert it into positive energy.  She believes that the most advanced technology in the world is the human body, and if it can be truly harnessed, a person can do anything that they set their sights on.
PV is a Certified Professional Coach and a Core Energy Leadership Master Practitioner.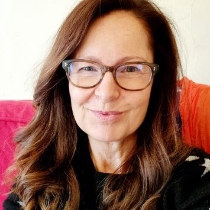 A triple certified Executive & Health Coach, Jane is passionate about helping people become the ultimate version of themselves. She began her career as a BBC Television News journalist, but was fast tracked into an Executive Management role. In 2006 she trained as an Executive Coach earning certification from both the European Mentoring and Coaching Council (EMCC) and the International Coach Federation (ICF).
In 2014 she moved to the Middle East to work for the energy giant Saudi Aramco, as Head of their Executive Talent Management team. She was the first woman to ever be appointed to the role. There she quickly built trusting partnerships with the CEO & his Executive team and successfully supported them through radical & accelerated change, including the world's biggest IPO in 2019.
Jane is a highly insightful transformation coach, coaching for action, learning and behavior shifts and brings high energy, analysis and wit to her work with her clients. She has invested heavily in her coaching development, most recently going back to school to qualify as a Functional Medicine Health Coach (FMCHC) and undertaking iPEC certification.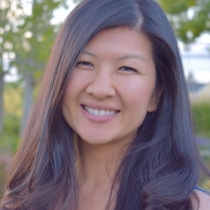 Dr. Sophie Lorn-Clifford
Medical Advisor
Dr. Sophie Lorn-Clifford is a Naturopathic & Functional Medicine Doctor with a passion for helping people achieve their best life possible, and that starts with great health in mind, body, and spirit. She believes that every person deserves the opportunity to achieve the lifestyle of their dreams to allow them to do what they love with more freedom, joy, and ease. 
Her passion for integrative wellness has taken her all over the world to live with and study the longevity habits of Buddhist monks in Japan, medicinal botanical plants of Italy, and the healing hot spring waters of Germany. After completing her doctorate at Bastyr University, she completed a residency at True North Health Center and is certified in medically supervised water fasting. Overall, Dr. Sophie is devoted to helping her patients piece together symptoms and patterns of imbalance to guide them towards their own individual path of boundless transformation and limitless potential. Every person has a unique story and she is excited to hear yours!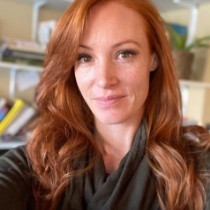 Dr. Jessica Greene
Medical Advisor
Dr. Greene began her journey as a massage therapist and is now both a Naturopathic Doctor and Chiropractor. After years of experience healing, and training with other like-minded experts, she has learned to share her expertise through a combination of service and education. She is a passionate healer with an alternative approach, and is dedicated to helping her patients heal through a wide range of physical, emotional, and spiritual transitions in the most efficient and transformative way possible.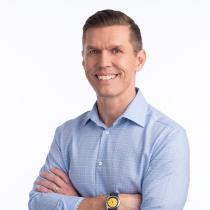 Dr. Kevin Dobrzynski
Medical Advisor
Dr. Kevin Dobrzynski, DN is a doctor of naprapathy – a field of medicine that focuses on connective tissues, nutritional counseling, and a wide variety of therapeutic modalities. Dr. Kevin has spent his career helping patients reclaim their health, but it was helping his own wife that changed his life forever. Following the removal of her thyroid due to cancer, Dr. Kevin's wife struggled with the effects of hypothyroidism. Conventional medicine failed to help her, so he dove into the research and discovered a natural approach that worked. So, Dr. Kevin Dobrzynski launched his national publishing career with his breakthrough book, The Hypothyroid Diet: Lose Weight and Beat Fatigue in 21 Days. He also co-authored a children's book with his daughter Brook, Sticky The Bear: The Story Of One Little Bear Who Loved to Eat Sweet Treats.
In 2017, Dr. Kevin went to work for America's most recognized psychiatrist, Dr. Daniel Amen. Through brain SPECT imaging Dr. Kevin discovered trauma to his own brain from years of playing competitive football which contributed to symptoms of depression. His case was the perfect storm of a history of head trauma, a hidden gut infection, and genetics leading to depressive symptoms. Fortunately, he was able to eliminate his symptoms with natural approaches.
Dr. Kevin's personal healing approach used genetics and lab testing similar to those used by Own It. You can say their collaboration is almost serendipitous.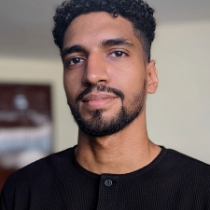 Josue
Client Success Manager
Josue holds a bachelor's degrees in Clinical Psychology and Languages. For the past 5+ years, he has lent his skills and knowledge assisting and contributing to a diverse range of businesses and startups. His diverse experience has allowed him to develop a unique set of skills and cultivate the ability to find quick and ingenious ways to overcome difficulties and effectively manage projects. He holds a deep passion for self-development and self-optimization, he firmly believes individuals can achieve their desires if their energy is in the right place. 
He works closely with the OWN IT team and coaches, guiding and accompanying clients through each of their individual journeys as they start to adapt to the Own It Lifestyle. He's also responsible for many behind-the-scenes work and projects (and is truly the backbone of the company!)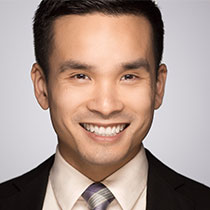 Khoi is the CFO and COO at Own It Coaching. He brings over 12 years of experience in financial planning and analysis as well as over 20 years of business operations expertise.
Most recently, Khoi led the planning division at Christian Louboutin where he took initiative to overhaul and modernize the company's planning processes. With resounding success, he continued to increase efficiencies to better forecast sales projections and implement a robust replenishment system. These programs were rolled out worldwide and allowed boutiques to grow beyond their historical sales limits. Through research and intuition, Khoi created and led the Business Development Committee, which resulted in increasing the boutique foot print by 20% across the USA.  From his time at Saks Fifth Ave, Khoi has experience piloting store planning programs and has taken bottom performing stores and moved them to the top 3 spots within their specialty departments. 
After a long and exceptional career in luxury retail, Khoi left the industry to join his former colleague Alyse and her husband Justin at Own It Coaching.  His passion for increasing efficiency and time for productive strategies will enable Own It to build out and refine all of their business processes.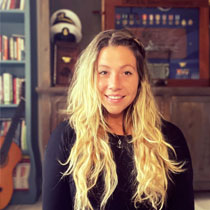 Kate Cortellessa
Inner Energy Coach
As a lifelong learner, Kate comes to the table with three degrees; MA in Performance Psychology, BS in Exercise Science, and BS in Public Health. She has  a wealth of experience in start-up technology companies where she has developed internal and external coaching and go-to-market strategies. Working across a multitude of disciplines including military, business professionals, surgeons, lawyers, etc., she strives to optimize individuals' lives through coaching. Building trust and establishing rapport have been essential qualities that contributed to her success in working with clients to achieve their limitless potential.